Quarterdeck | About | COs | Ships Company | Deceased | Newsletter | Association | Reunion | Vet Services | Life Aboard | Photos | Links

Shipmate Bob Cochrane (EM3 54-56) has a new female in his life. His lovely wife knows about it but has little concern since "the other woman" is less than a year old. The female we refer to is just another Navy ship that he's added to his proverbial harem fleet. And Bob was invited to her first party!

In addition to being a member of the USS RICH Association, Bob is a member of the USS THE SULLIVANS Association as well and is active in the maintenance and upkeep of the famed museum ship located in Buffalo and Erie County Naval & Military Park in Buffalo, New York. Apparently one of the perks of the job is to be invited to some special events... such as the commissioning of a new U.S. Navy LCS (Littoral Combat Ship) Wikipedia describes an LCS as "The concept behind the littoral combat ship, as described by former Secretary of the Navy Gordon R. England, is to "a small, fast, maneuverable and relatively inexpensive member of the DD(X) family of ships."

How quickly we forget the required paperwork to get something done in the military. Bob was honored with a refresher course.

The Envelope
The Invitation!

The "Notice"

The Ticket!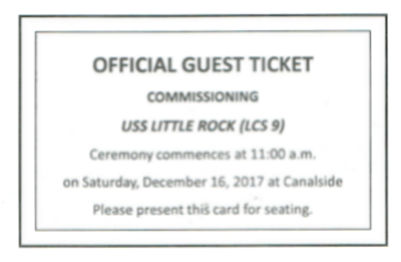 More rules...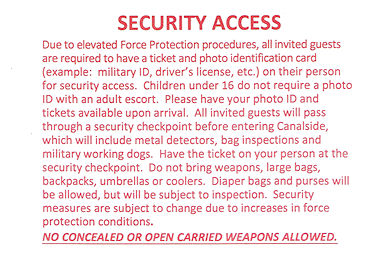 A few more details...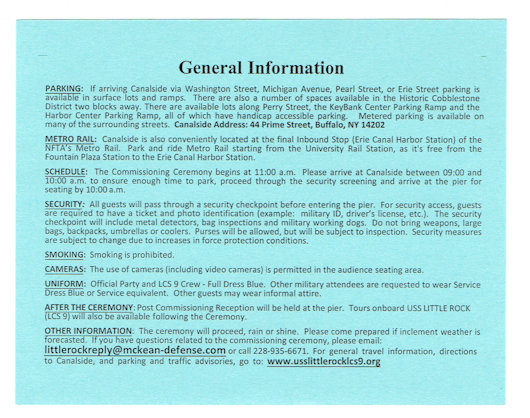 Additional info...

Still more...

The Logo...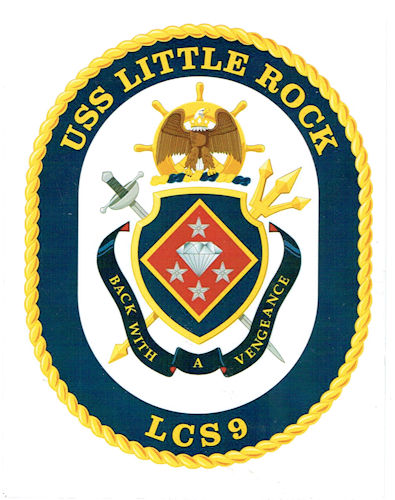 Bob reported that in addition to he and his wife, 8,998 other people attended the ceremony. (Yes, 9000 people attended!)

Needless to say, he was extremely happy and proud to attend this very special event and, on behalf of all his shipmate, we thank him. BRAVO ZULU, Bob and Joan!
Length
Beam
Disp
Draft
Max Speed
Range
Crew
USS RICH (DD/DDE820)
390'
41'
2420 tons
18.6'
35 knots
4500 mi
336
USS LITTLE ROCK (LCS9) *
418'
104'
3194 tons
14'
44 knots
4300 mi
43core+35mission
*A number of variations exist
Quarterdeck | About | COs | Ships Company | Deceased | Newsletter | Association | Reunion | Vet Services | Life Aboard | Photos | Links
©1997 - 2018 by USS RICH Association, Inc. - All Rights Reserved