Quarterdeck | About | COs | Ships Company | Deceased | Newsletter | Association | Reunion | Vet Services | Life Aboard | Photos | Links

Who Knew He Had Such Talent?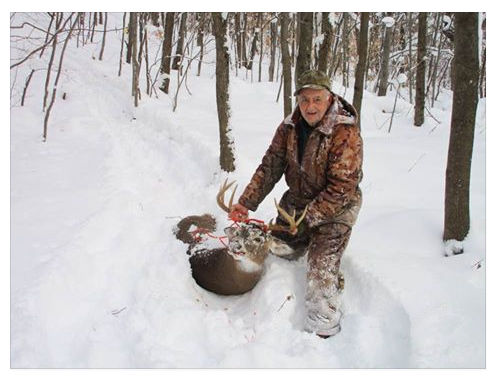 Photo as seen on Facebook

Otto Romanino [BT3 54-56] bagged him a beauty!


(of the 4-legged variety)



Not so special if you're an experienced hunter, but Otto will be 81 on his next birthday! Way to go, Otto! There's hope fo some of us.
Quarterdeck | About | COs | Ships Company | Deceased | Newsletter | Association | Reunion | Vet Services | Life Aboard | Photos | Links
©1997 - 2016 by USS RICH Association, Inc. - All Rights Reserved