Quarterdeck | About | COs | Ships Company | Deceased | Newsletter | Association | Reunion | Vet Services | Life Aboard | Photos | Links

Jerry Dunnigan Passes

It is with profound sadness that we Pass the Word of the passing of shipmate Jerry Dunnigan (BMSN 1965-67) on 02 February 2018.
Jerry was an active member of the USS RICH Association, an elected member of the Board of Directors and attended nearly every reunion since (and including) the first reunion in 1994.
Final arrangements will be promulgated once known. We are certain that all of us together offer our deepest condolences to his widow, Deb and the entire Dunnigan family.
RIP Shipmate... we've got the watch.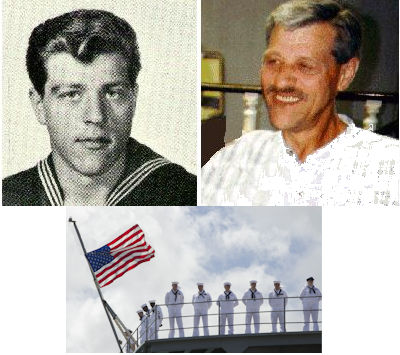 Obituary & Funeral Schedule
Quarterdeck | About | COs | Ships Company | Deceased | Newsletter | Association | Reunion | Vet Services | Life Aboard | Photos | Links
©1997 - 2018 by USS RICH Association, Inc. - All Rights Reserved